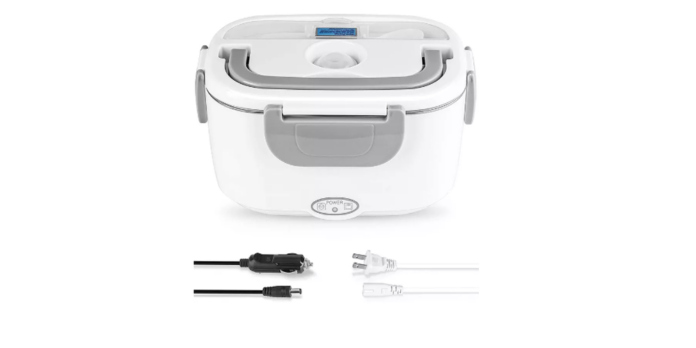 Traditionally, buying a lunch box was quite easy since there were a few options. However, nowadays, the task is not that easy; there are so many lunch box designs to consider, and a good example is the insulated and electrically heated lunch box. If you have decided to settle on these modern and tech-oriented electric lunch boxes, we are here to ensure you buy the best from Alibaba. We understand that you might get confused because of choices, but this post discusses what to know about an electric lunch box.
Things to know about an electric lunch box
If you first look at an electric lunch box and have never seen it before, you can get confused because it's probably not the usual lunch box you are used to. Heated lunch boxes are not as complex as they look or sound. Below are some things you should know about them;
What is an electrically heated lunch box?
Electrically heated lunch boxes, also known as heated lunch boxes, are food storage boxes with a heating element. They feature the same body as traditional lunch boxes but have an added heating feature.
How does a heated lunch box work?
A heated lunch box works by slowly heating food to optimum temperature. The lunch box heats the food at a predetermined time to ensure the food remains hot. Furthermore, the electrically heated lunch box heats the food evenly, so each bite tastes the same. Some heated lunch boxes have an app you can use to control them. Additionally, you can set a time to ensure your food is preheated before you sit down to heat. Finally, it is worth mentioning that standard outlet plugs power the lunch boxes.
What are the benefits of heated lunch boxes?
Heated lunch boxes allow you to carry more food choices because you can warm them with your device. Therefore, you can explore various options instead of having the same food to work or school daily. Furthermore, the lunch boxes make the food taste better because it does not dry it. Heated lunch boxes lock in moisture, which maintains flavor and nutrients. This makes them better than microwaves, which tend to dry food. In addition, heated lunch boxes are inexpensive, and they can save you a lot of money in the long run from not visiting restaurants for lunch.
What's the difference between electrically heated lunch boxes and insulated lunch boxes?
When most people hear of electrical or heated lunch boxes, they instantly think of containers that keep food warm. However, containers that keep food warm are called insulated lunch boxes. These lunch boxes feature special insulation materials that prevent heat from traveling from the food outside the container. Additionally, they work for both hot and cold foods. Therefore, their only function is to maintain the temperature and not increase it. On the other hand, electrically heated lunch boxes actively heat the food at predetermined times to keep it warm or hot.
Conclusion
Electric lunch boxes are easy to use and dishwasher-safe. Most designs feature a handle for easy carrying and a removable food container for easy washing. Visit Alibaba for the best-heated lunch box options.