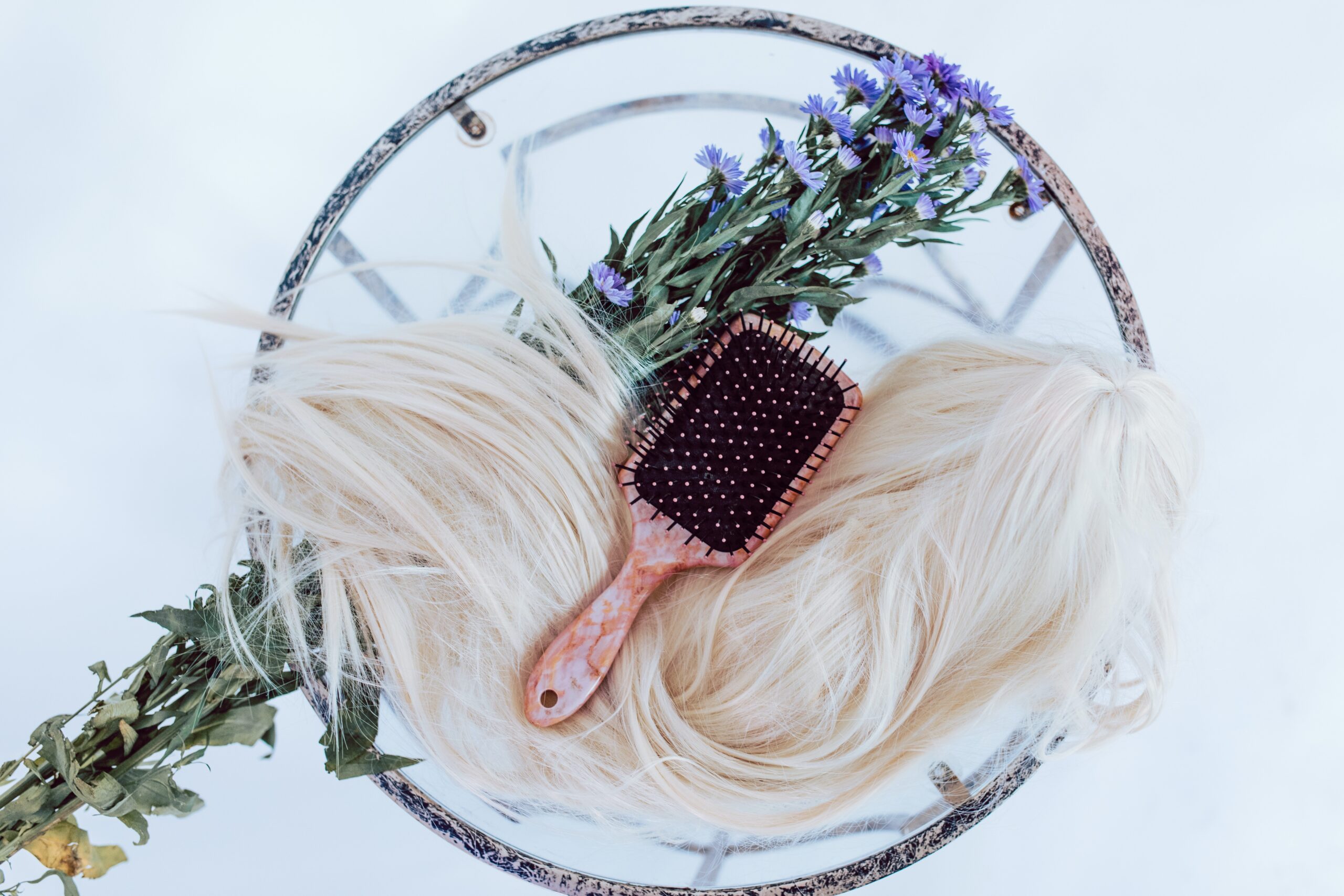 Blonde hair is a color that will always stay in style. Because just 2% of the world's population is a natural blonde, hairstylists are flooded with blonde-haired customers. There is a plethora of blonde tints to pick from.
However, there is a method to get those desirable blonde colors sans having to spend hours in the shop, spending a small fortune, or enduring the damaging effects of hair dyeing. You may even go from a natural blonde to an ice platinum tint in one day.
You're not alone if you favor a 613 blonde wig. However, it might be difficult to pick just one color because there are so many colors and variants.
SilverSunRT8
SilverSunRT8, perhaps iciest of all of the blonde hues here on the spectrum, is a wonderful color to transition from golden to grey hairs. This hue is a mix of iced blondes and soft sandy blonde tones, but it's distinguished by its golden-brown base color.
Champagne Rooted
Ellen Wille's Champagne Rooted is a customer favorite! This blonde hue is a mix of beige linen blonde, moderate caramel, and platinum blonde, with a deeper root shade. The bright blonde hair color has a lot of depth to it.
Raquel Welch's RL12/22SS
If you prefer brown blondes, Raquel Welch's RL12/22SS will appeal to you. The shaded Cappuccino seems to be a golden brown with cold champagne blonde highlights in a medium tone blonde tint. RL12/22SS is a great choice for brunettes who have just started dabbling their toes towards blonde colors since it has a deeper root color.
Jon Renau's 12FS8
This natural-toned blonde hue, known as Shaded Praline, is Jon Renau's greatest shade, and there's a reason why. 12FS8 is a blonde hue with a medium brown root color and a combination of rose gold brown, lighter gold blonde, and pale natural gold mix.
Raquel Welch's RL19/23SS
Amongst experienced wig users, these cool-toned hues are swiftly has become new fan-favorite. Several Video reviews and Instagram postings refer to the RL19/23SS as Shaded Biscuit. A deeper root color is accentuated by a combination of light ash and cool platinum blonde in this best-selling wig color.
Raquel Welch's SS14/88
Looking for a honey blonde wig with a warm tone? Look no farther than Raquel Welch's SS14/88. Shaded Golden Wheat is a color that combines dark and pale blonde highlights with a deeper base tint. The root color gives this style a natural appearance.
Jon Renau's FS17/101S18
Do you prefer the ice platinum blonde look? FS17/101S18 will become your new best buddy in such a case. This blonde wig hue, often known as Palm Springs Blonde, is a mix of light ash blonde and pure white natural violet. This gorgeous platinum combination is grounded by the color's dark natural ash blonde root.
Rene of Paris' Creamy-Toffee-R
Creamy-Toffee-R is the grounded version of Creamy-Toffee, another Rene of Paris hue. With a deeper root color, this warm-toned blonde hue is a blend of light platinum blonde and light honey blonde.